Phil's classical composition career bloomed quickly after the premiere of his work Canto Judaica in 2003. The popularity of the piece led to several commissions, including his critically acclaimed trio The Pharmacy: 6 Medications for Flute, Oboe, and Piano. Upon it's release on Helix Collective's debut album All In, the American Record Guide stated, "this is a piece any group would love to play, and any audience would love to hear." This led to the commissioning of his works Mauna Kea, The Mixer Dances, Altazimuth and The Voices of Gabriel. In 2010, he helped pioneer the club classical genre which specifically fuses classical and popular styles for high-octane performances in bars and night clubs. This, in turn, led to his appointment as Composer-in-Residence of the Tahoe Chamber Music Society and Educational Composer for the West Michigan Symphony. These positions resulted in The Biggest Little Dances, Welcome to Tahoe!, and the repeatedly sold-out and celebrated Click, Clack, Moosic programs.
In 2011, Phil relocated to Los Angeles to pursue careers in film and television music. Since his arrival, he has written scores for eight films, was a winning composer in the 2017 Los Angeles Live Score Film Festival. Despite his focus on media music, Phil still writes for the concert stage, including winning the 2016 innersOUndscapes Competition with his work 5 Food Trucks and Helix Collective's renowned mixed musical-dramatic program The Cocktail Stories. In 2016, Phil founded Phat Yak Records to promote and distribute the club classical genre. The label has released five albums, including PapaPhat's Oboeliscious Phunktacular which exclusively features Phil's music composed for oboe. His latest work, Riding on Dubs for flute and electronics was composed for Clubbing for Classical Musicians author and flutist Sarah Robinson and was premiered on her 2018 national tour.
ALBUMS FEATURING PHIL'S COMPOSITIONS: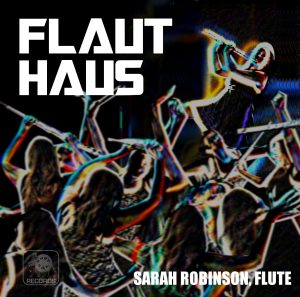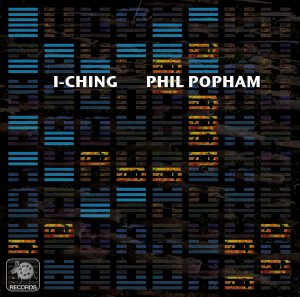 LISTEN & PURCHASE SHEET MUSIC/RECORDINGS:
Click on the piece TITLE for sheet music link!
Play/click on the embedded player for streaming and recording link!
RIDING ON DUBS (flute and electronics) 2018

IN THAT OTHER FANTASY WHEN WE LIVE FOREVER (fl,ob,mar,pno) 2017

5 FOOD TRUCKS (oboe and electronics) 2016

THE COCKTAIL STORIES (fl,ob,mar,pno,electronics) 2014

CLICK, CLACK, MOOSIC – Book IV (brass quintet, narr) 2016
CLICK, CLACK, MOOSIC – Book III (chamber orch, narr) 2014
CLICK, CLACK, MOOSIC – Book II (chamber orch, narr) 2014
CLICK, CLACK, MOOSIC – Book I (chamber orch, narr) 2014
WELCOME TO TAHOE (fl,ob,vc,pno) 2013
MY SPEAR FOR A RING (flex. instrumentation, electronics) 2013
THE BIGGEST LITTLE DANCES (fl,ob,vc,pno) 2012

THE VOICES OF GABRIEL (solo b.tb, chamber orch) 2012

THE MIXER DANCES (fl,ob,pno,drums) 2011

THE HANUKAH STORY (orchestra, narr) 2011
ALTAZIMUTH (string quartet) 2010
LISTEN ON APPLE MUSIC AND AMAZON
MAUNA KEA (a.tb,vb,hp,pno) 2010

HAPPY HOUR (2 eng.hn, 2 cb) 2010




SEVEN SINS (fl,ob,cl,vn,va,vc,pno) 2007

THREE LONESOME PLACES (solo oboe) 2006



TAMBOO BAMBOO (4 ob, 2 eng. hn) 2005

MONOPHONOLICIOUS ANTIPHONS FROM THE ORDINARY (choir, pedal) 2005
I-CHING (electronics) 2004

A SHORT RIDE OF THE WALKYRES IN A FAST MACHINE (orchestra) 2003
THE PHARMACY (fl,ob,pno) 2003
CANTO JUDAICA (eng. hn, strings – concerto version) 2002
CANTO JUDAICA (eng. hn, string quintet) 2002
CANTO JUDAICA (2 ob,eh) 2002



KITCHEN UTENSILS (vn,pno) 1998
ALLELUIA ET PERNA LAGANUM (choir) 1998
SMALL BREAKFAST (orchestra) 1996
REVIEWS:
"[Phil Popham's 'The Pharmacy'] is a piece any trio would love to play and any audience would love to hear."
-Gorman, American Record Guide
"Phil Popham has Mozart's gift of musical composition."
-Art Walker Art Talker