With his playing described as "ravishing, elegant, fearless" and even "fly-ass,", Phil has served as a professional symphony oboist for over 20 seasons. He was appointed Principal Oboe of the Annapolis Opera Orchestra in 2001, won Solo English horn positions with the West Michigan Symphony Orchestra and Midland Symphony Orchestra in 2002, and won Second Oboe/English horn with the Traverse Symphony in 2005. From 2005-2011, Phil additionally performed with the New World, Grand Rapids, Jackson, and South Bend Symphony Orchestras.
In 2011, Phil moved to Los Angeles to pursue a career in film and television music but has kept active in the orchestras in Southern California as well as keeping his appointment as Solo English horn with the West Michigan Symphony.  He also performs as Principal Oboe with the Pacific Opera Project, and with the Golden State Pops, L.A. Virtuosi, Hollywood Chamber Orchestra, Hollywood Film Orchestra, Orchestra Santa Monica, LA Sinfonietta, and the Southeast and Los Angeles Symphony Orchestras. He has also performed on 16 albums, and his playing has been featured on NPR's Performance Today.
ALBUMS FEATURING PHIL'S PLAYING: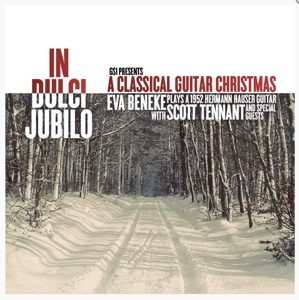 REVIEWS OF PHIL'S PLAYING:
"The shining star in this movement [of the Ravel Piano Concerto in G] was the English horn playing of Phil Popham."
                                                  -Floyd Farmer, Muskegon Chronicle
"On Lamell's downbeat, the orchestra flew out of the gate with such power and zeal that the effect was stunning. This was soon followed by the luscious English Horn solo, performed wonderfully by Phil Popham." 
                                                  -Sandy Wells, The Santa Monica Mirror
"The violins went on to shimmer in the second movement [of Tchaikovsky's Theme and Variations] as counterpart to an elegant and lyrical solo by Phil Popham on the English horn."
                                                  -Bill Seaback, White Lake Beacon
"Of special merit was the work in the third movement [of Berlioz's Symphonie Fantastique] by English horn soloist Phil Popham and Principal oboist Nancy Summers-Meeusen"
                                                  -Floyd Farmer, Muskegon Chronicle
"Ippolitov-Ivanov…began one of the movements with a soulful duet between English horn and solo viola, one in which the players matched their sounds beautifully."
                                                  -Midland Daily News
"The second movement [of Pelleas and Melisande] was the occasion for a particularly fine English horn solo.
                                                  -Midland Daily News 
"After intermission Ms. Isbin returned with a Spanish piece, the oft-played Concerto by Rodrigo. It was beautifully done by both soloist and orchestra. The slow second movement, which began with a ravishing solo by the English horn, was the high point."
                                                  -Eric Nisula, Midland Daily News
"And they're just full of surprises. A fabulous samba with the ostinato laid down by a fly-ass english horn. Who knew?"
                                                  -Dan Cohen, Muse's Muse        
"Danker is also represented by a tender Waltz played with surpassing tenderness by Phil Popham on oboe"
                                                  -Dan Cohen, Muse's Muse
"There's a fiendishly difficult oboe part in 'Tom', a country melody that would usually be played by a quick-pickin' guitar hero. But oboist Phil Popham forges fearlessly on."
                                                  -Dan Cohen, Muse's Muse
"My favorite movement [in Dvorak's Symphony No. 9], however, was the second that featured a beautifully played English horn solo, and an absolutely magical atmosphere"
                                                  -Midland Daily News
"Pine of Rome…had breath-taking solos by the clarinet and English horn"
                                                  -Midland Daily News